---
DAIMONJI GOZAN OKURIBI

---

The DAIMONJI GOZAN OKURIBI festival is one of rites of bon (The souls of people's ancestors are thought to return to this world at bon,the15th of
August by the modern calendar.),in which fires called okuribi are lit to
speed the souls of people's ancestors back on their way after their yearly
visit to this world.In the DAIMONJI festival,fires are lit on five hills
(GOZAN)around Kyoto,in the shape of the Chinese characters dai("large"),
myo("miraculous")and ho("doctrine"),and in the form of a ship(Funagata)
and a torii. Various other bon ceremonies are held in Kyoto at this time.

---
DAI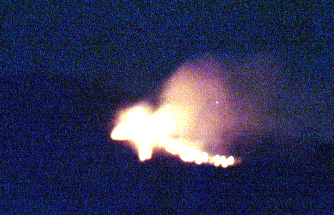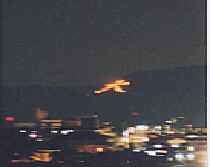 ---
MYO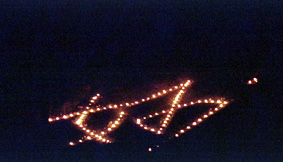 ---

HO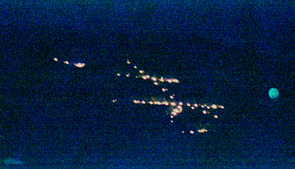 ---
FUNAGATA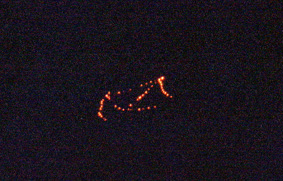 ---
TORII